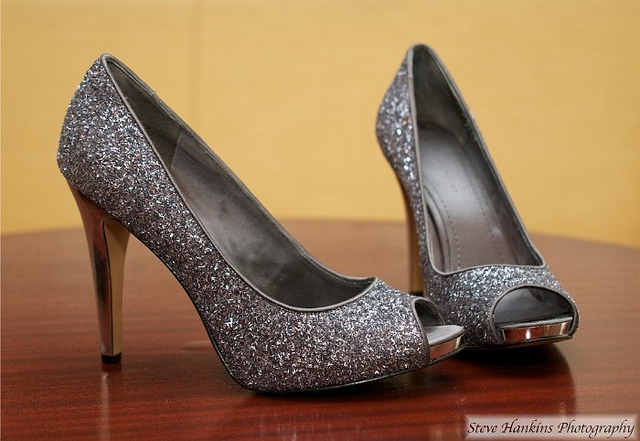 Many women my age love to spend their money on accumulating the most vast assortment of quality designer fashion accessories as monetarily possible. While I can appreciate a unique handcrafted leather belt and comfortable shoes built to last, this obsession with brand name fashion baffles me. Why do people spend $1000 on a pair of uncomfortable sandals that will "go out of style" in a season when $120 can buy you a comfortable, quality pair (not made in China) that will last for many years?
My friends and family often tease me on what kind of purchase gets me excited. My creative brain always wants to learn a new technique and a new skill. I want to craft all the things!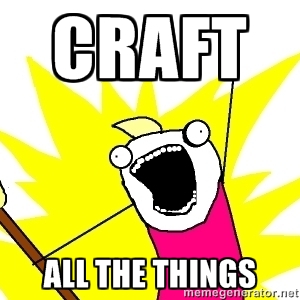 This pretty much sums it up! However, virtually every new endeavour my brain dreams up requires some tool that I don't already have.. be it stamps for a new style of pictoral carving, tools for a way to personalize hardware (like buckles and conchos), a way to modify tools I already have (because they don't perform the way I want them to), better ways to apply dye, new dyes, an entire new craft that complements my leather hobby… the list goes on.
Just for fun, I looked up the price of a pair of Prada shoes. Geez… you really have to be rolling in it to be able to afford a new wardrobe every season! For the heck of it, I'm referencing this pair, which is regularly $1024 but on sale for ONLY $717!
Hmmm… what would I do with $717 to kill (ignoring currency difference between USD ad CAD as they're similar)?
To be fair, I'm listing tools that I'd consider are rather big-ticket items; tools that I'd consider somewhat frivolous because I don't *NEED* them, but I'd really, really, *LIKE* them. And.. they're kind of pricey.
$80 – Cocobolo Burnishing bits for Dremel – I had two of these bits before the fire, and they were wonderful! I'd just get the whole "master" set of 6 this time.
$90 – Paasche Airbrush plus compressor – I've wanted one of these for ages! (update Sept 2013: Check! Got a Badger Renegade Krome and a small, portable compressor. Couldn't be happier!)
$220 – 2 European Tooling Hides – I don't NEED new leather right now… but at my local Tandy store they're on sale for just $110 with my discount. I'd pick up 2 more sides in different weights before the sale ends. They'll last me a year or more!
$110 – Two of Gail Hought's Leather Braiding Books. Participating in dog shows has made me notice the show leads folks are using, the nicest of which are made of braided kangaroo leather. There's an art to this, which I'd love to learn! This author is said to provide the best instruction on how to braid leather, the dog lead techniques for which span 2 of her $55 volumes. (Update July 2013: I treated myself to these books and some spools of Kangaroo lace. Looking forward to trying them out!)
$10 – Hardware needed to make a a beveler for kangaroo lace, as none of the show leads I've seen appear to have been bevelled. Bevelled lace lies flatter in a braid and is smoother to the touch. It adds some labour time to the project, but the result is so much nicer! I'm not including in this number how much lace I'm apt to waste in learning how to bevel it properly…
$30 – A lot of small moonstone cabochons from Ebay. I have aspirations of doing flower centers with these. I have labrodorite ones which I haven't gotten around to using yet. (Update: I've developed a bit of an addiction for semiprecious gemstone cabochons, and have treated myself to several ebay lots of different kinds. Moonstone, labradorite, turquoise, amethyst, lapis lazuli, chalcedony… I can never have too many!)
Hmm… that puts me at $540 already.. what else?
$80 – Some plastic organizational drawer sets from the hardware store to better organize my leathercraft stuff. (update: I picked these up shortly after writing this post. I was having a hard time finding my tools and supplies, and now everything is gloriously labelled and easy to reach.)
That's $620… I could easily spend the last $97 at dreamtimecreations to stock up on Swarovski rhinestones and rim sets for adding MOAR bling to my creations. They have so many colour options, and I want them all!
That brings us to $717. I could easily go much higher, actually. I've heard Bob Beard's set of figure carving tools are top notch, but his website doesn't even have photos of them, so I couldn't justify dropping $375 on a set of tools whose appearance and stamping surface I have no clue of. I'd LOVE an Artisan Toro 3200 leather sewing machine, but at $2200, it's going to remain in dreamland for a good long while. That's, like, 2 1/2 pairs of designer shoes!
Ultimately, I could go on forever in naming new tools and supplies I'd like to have or even just to try. I guess, in a way, I don't deviate much from the woman who would like to spend a ton of money on fashion accessories… I just appreciate a different kind of commodity.