The shop has ready-made products in select sizes that are ready to be shipped out within 24 hours! I try to keep a few of the most common sizes available at all times:
[fusion_products_slider picture_size="fixed" cat_slug="leatherdogcollars" number_posts="5″ carousel_layout="title_on_rollover" autoplay="yes" columns="4″ column_spacing="1″ scroll_items="" show_nav="yes" mouse_scroll="no" show_cats="yes" show_price="yes" show_buttons="yes" hide_on_mobile="small-visibility,medium-visibility,large-visibility" class="" id="" /]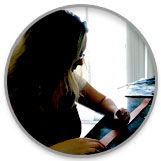 My name is Julia. I'm a Canadian leatherworker who specializes in detailed tooling/figure carving and incorporating gems and exotic leathers into projects. I've been hand crafting and selling leather items since 2012.
Anything that you see on this site can be custom crafted in the size and style that best meets your desires! The shop has listings for these custom creations that will me made to order:
[fusion_products_slider picture_size="fixed" cat_slug="custom-sized-dog-collars" number_posts="5″ carousel_layout="title_on_rollover" autoplay="yes" columns="4″ column_spacing="1″ scroll_items="" show_nav="yes" mouse_scroll="no" show_cats="yes" show_price="yes" show_buttons="yes" hide_on_mobile="small-visibility,medium-visibility,large-visibility" class="" id="" /]