My brother posted some photos of the Super Mario Belt on imgur last night. Here's the link: http://imgur.com/a/ta7GU. Scroll down on this page to see the original post when it was created!
I woke up to a plethora of Mario belt-related emails, Etsy convos, and a crashed web server. I discovered that my brother made the post, and it made #1 on the front Reddit page! On the Internet, they say "Pics, or it didn't happen", so here ya go: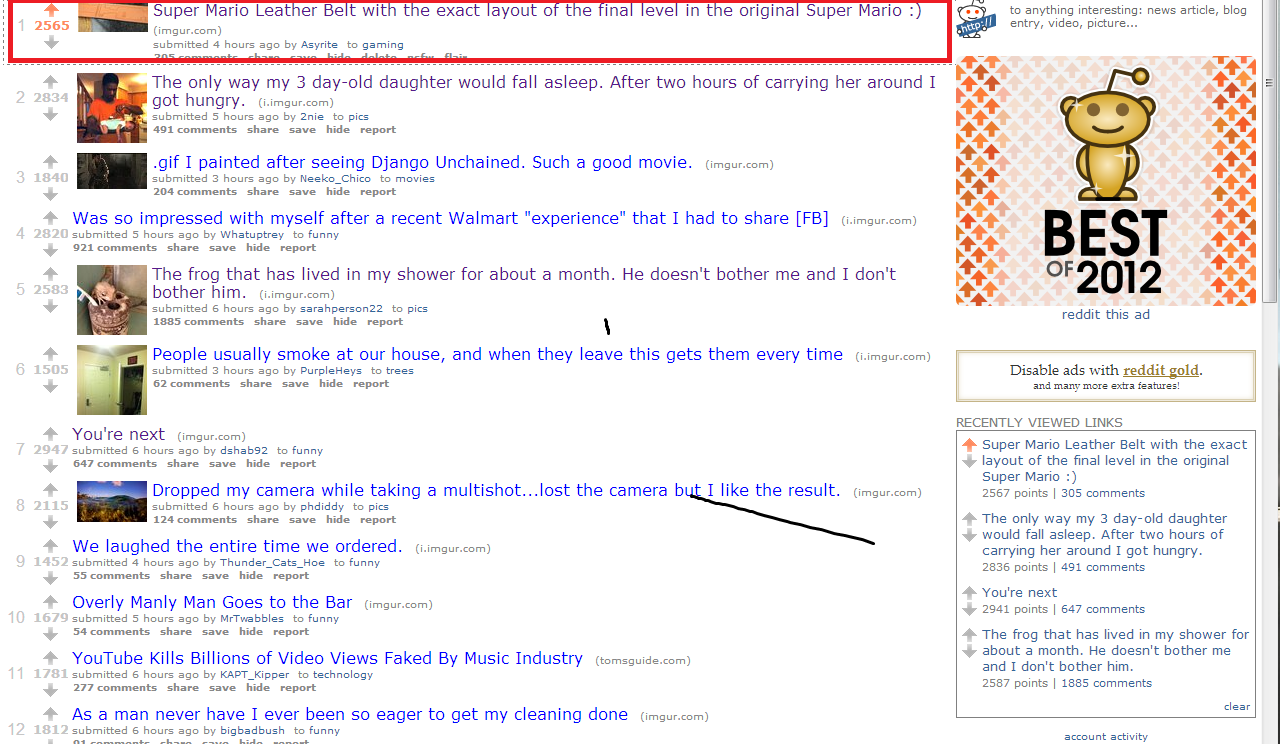 Within an hour the mario belt became the top trending post in the world on reddit, with over 8500 likes, and over 350,000 views. On imgur within a few minutes it hit over 300 likes.
Looks like I might be making more of these! I'd want to make one major design change though… custom belt buckles. As this belt was made for fun as a gift for my brother, I used the first mario belt buckle I could find, the image of which happens to be from Mario 3, not the original game. I have an idea in mind to make a leather belt buckle in the likeness of the old Nintendo controller, which would fit the theme perfectly!