Home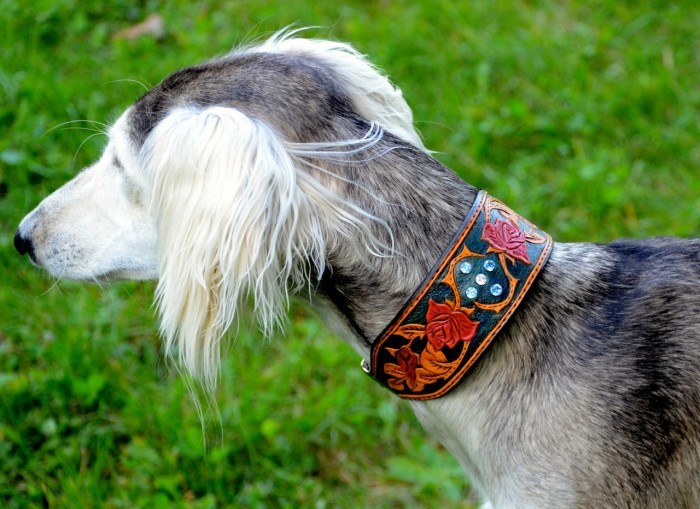 My passion for leathercraft began when I began making sighthound collars for my Salukis featured above. The creative process was so rewarding that before long, I had far more collars than dogs, and a never-ending stream of ideas for more! Thus began my endeavour to bring my creations to you and your dogs.
No machines are used in my collar-making process. Everything is hand crafted, tooled (carved), or sewn using designs of my own imagination – or yours!.
I believe dog collars should not only be durable, but reflect the personality and style of the wearer and his or her person. Whatever type of dog you have, and whatever style you call your own, I can make something that will suit you!
The origin of the name SalukiFeathers is my favourite part of my Salukis: the silky feathering on their ears and tails. I hope you all view my handmade collars with the same fondness I have for my Saluki Feathers!